Unless otherwise indicated, all books are published by
DeeBee Books
, Ottawa, Ontario
| | |
| --- | --- |
| --- | Stained Skies is our second collection of poetry from the Ottawa Writing Workshops! |
| | |
| --- | --- |
| --- | Mind Dwellers is a collection of Young Adult short stories written by participants in the the Fall 2017 writing workshop. |
---
| | |
| --- | --- |
| --- | What Lies In Wait is a collection of short horror stories produced by Ottawa area writers and grew out of the Horror Writing Workshop held in October 2017. |
---
---
Tales of the Maestro Moon is a collection of speculative short stories in science fiction, fantasy, and mystery. They were written as part of the Fall 2017 Ottawa Writing Workshops. Available on Amazon

Authors:

Nick Forster

David Hamilton

Frank Kitching

Amalia Lemay

Sasha Molot-Berman

Wanying Zhang
---
---

Constellations: A Collection of Short Science Fiction and Fantasy Stories was written by participants in the June 2017 Ottawa Writing Workshop.

Authors:
---
---

The Stranger Side of Tomorrow is a collection of short science fiction stories created by the participants of our Spring 2017 Ottawa Writing Workshops.

Authors:
Powered by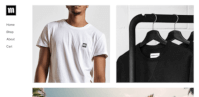 Create your own unique website with customizable templates.